Are you a homeowner or builder looking to connect power to your newly built granny flat?
Dave Fenech Electrical Services Pty Ltd is a certified Level 2 service provider and can provide you with this service by installing the meter and making the necessary changes to the existing meter box.
Dave Fenech and his team have been serving Sydney for over 20 years and are your one stop shop for all of your electrical metering and Level 2 electrical work.
We are a level 2 electrician servicing all areas of Sydney.
What is a Granny Flat Meter?
A granny flat meter is a meter that keeps electricity consumption separate from other residents. This allows the occupants to receive a separate electricity bill. This stops arguments about splitting up the bill before they can ever arise.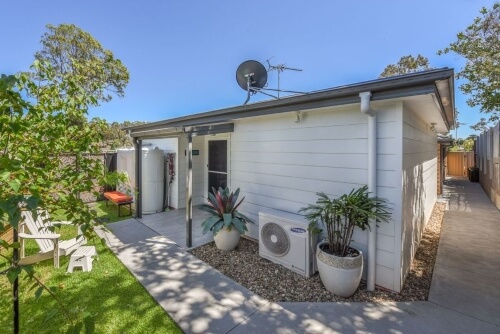 Benefits of Having a Granny Flat Meter
You might not think that it is important to have split electricity meters installed when connecting power to a granny flat, but there are several important things that you should consider:
It makes things easier for you.
Depending on how your granny flat building process it may be necessary by Law.
There won't be any arguments.
It can remove you from the higher consumption bracket and save you money.
We are a level 2 electrician servicing all areas of Sydney.
Are Split Electricity Meters Worth the Cost?
We often hear from clients that splitting up electricity meters isn't worth the cost. This is not true. Splitting up electricity meters and adding a granny flat meter can save you money.
Often, landlords include utilities in the rental cost. If renters are not responsible for their electricity usage, they are more apt to leave on the lights and electronic appliances when it is not necessary. Separating your meter from your tenant's meter may also lower your bill by taking you out of the higher consumption bracket.
Having separate meters will also remove the headache that comes with splitting up the bill and prevent disagreements and lawsuits.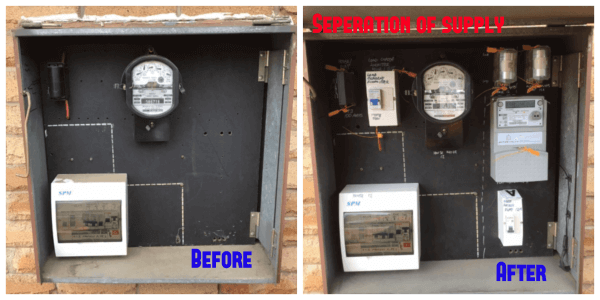 Reasons You May Need Split Electricity Meters
If you are a homeowner with extra space, splitting your home into a duplex, turning your garage into a living space or adding a granny flat out the back can be a very lucrative investment.
But when you split the space or add on an addition, you also need to install make sure all of the electrical wiring has been separated so you can install separate electricity meters or a granny flat meter. 
Granny flats can be attached or detached. They have become very popular ways for families to bring in additional income as well as accommodating ageing parents. There are many benefits that granny flats offer.
as accommodating ageing parents. There are many benefits that granny flats offer.
Provide additional living space.

Increase security with more people on the property.

Share childcare, maintenance and lawn care.

Raises property value.

Provides additional income.
Not only will life be easier by having a separate meter installed, when connecting power to a granny flat, it may also be the law. Some areas require that there is a separation of supply. But, even if it isn't law where you live, we recommend that you have one installed to prevent future issues.
Your supply can depend on what type of appliances you have in your Granny flat. Larger appliances may mean you need a different setup. Contact Quality Appliance Repair Sydney and they will be able to recommend an efficient appliance. If you already have appliances, we can help recommend the supply needs.  
Connecting Power to a Granny Flat
Being a level 2 electrician we are able to install a granny flat meter or an electricity sub meter for a granny flat.
Our electricians are experts in what they do and will perform the install to the electrical wiring standards of Australia.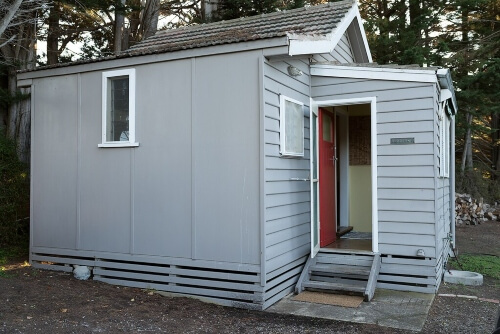 We are Licensed for all Electrical Meter Installations
We can help you with all of your electrical meter needs. We are licensed to provide the following electrical meter installations.
1 Phase and 3 Phase Meter Installation 

1 phase to 3 phase Upgrades

Granny Flat Meter Installation

Off-peak Meters

Smart Digital Meters

Solar Metering

Split Electricity Metering
About Our Electrical Services
Dave Fenech Electrical Services Pty Ltd is able to perform all of your granny flat electrical work.
We always go above and beyond in quality and safety and we know that you will be happy with the professional service that you receive. We have great pride in our high standards and fast service. 
Being an accredited level 2 service provider allows us to provide many different services which include:
Metering

Overhead service lines

Power pole installation and replacement

Renovations

Switchboards

Underground service lines

Air conditioner wiring installation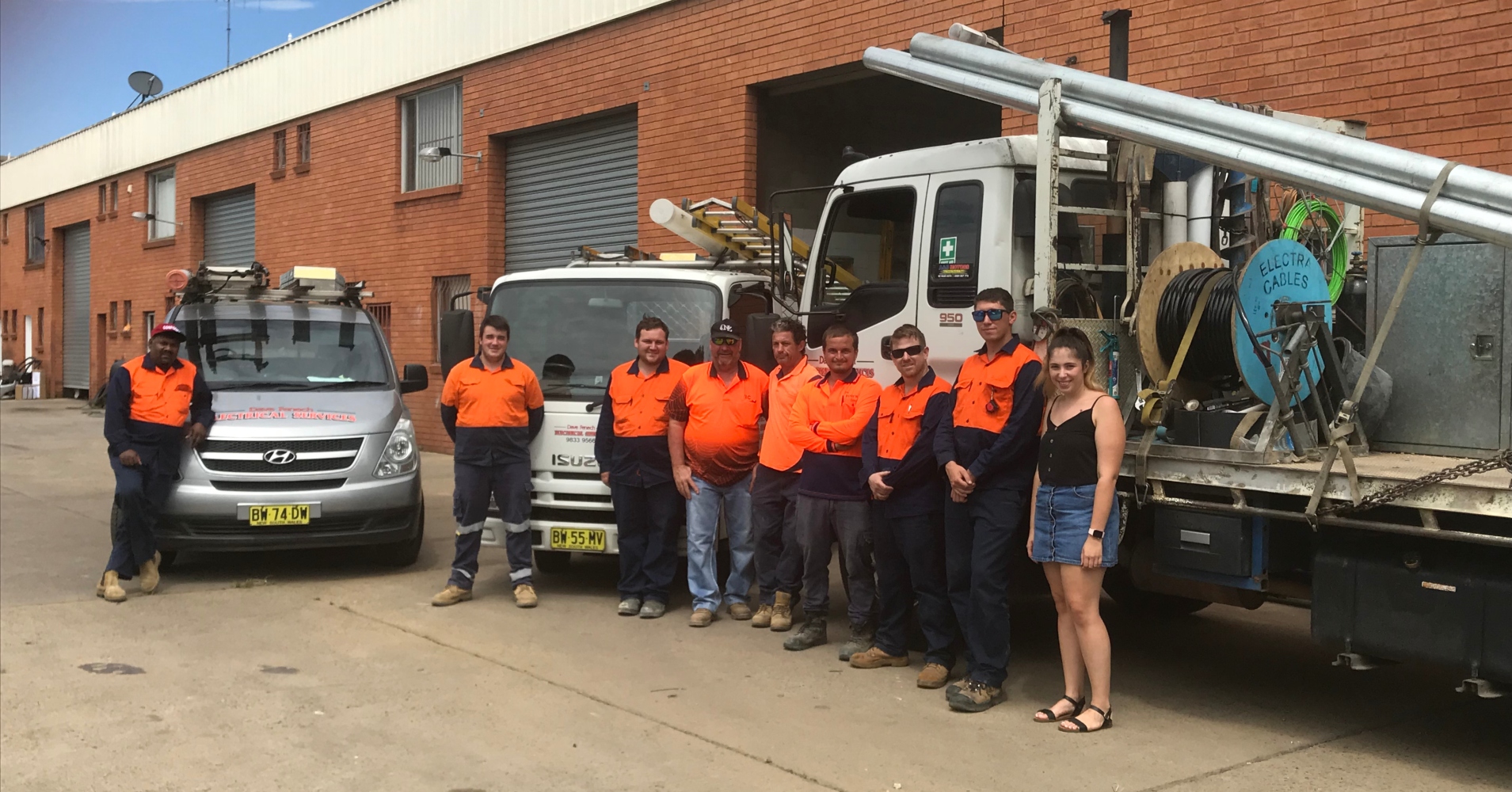 Call Us Today for a Free Quote
Dave Fenech Electrical Services Pty Ltd can make owning a granny flat less of a hassle by installing a granny flat meter. Are you in need of separate meters for your granny flat, multi-residential or commercial building?
If you are located in the areas of Sydney, Penrith or Blacktown NSW, call us today to book in for a free quote on (02) 9833 9566. Here at Dave Fenech Electrical Services Pty Ltd, we can take the stress out of connecting power to your granny flat.
We are a level 2 electrician servicing all areas of Sydney.