Level 2 Electrician Sydney
Finding an experienced level 2 electrician in Sydney when you need one can be difficult at times.
Dave Fenech Electrical Services Pty Ltd has been serving the community for over 20 years.
We provide our service in all areas of Sydney, we are based in Western Sydney between Penrith and Blacktown, NSW.
If you've received an Electrical Defect Notice in Sydney give us a call to discuss your options to rectify your defect.
Call Dave Fenech Electrical Services for a FREE trusted electrical service quote.

We are a level 2 electrician servicing all areas of Sydney.
What is a Level 2 Electrician?
Level 2 electricians are authorised by the government and have the necessary requirements needed to physically connect your service to the electrical network.
If your electric service is damaged or you need to upgrade your service mains, either underground or overhead the work has to be performed by a level 2 electrician Sydney.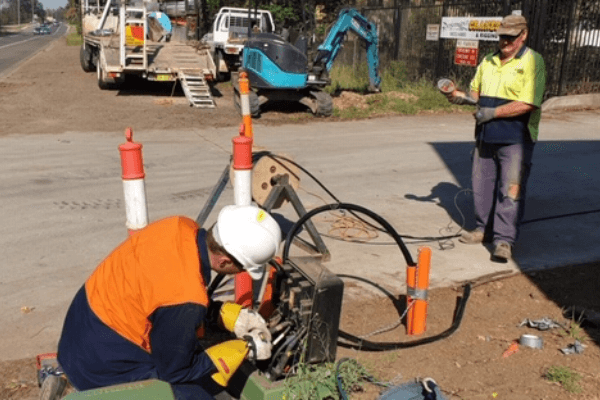 Why do you need a Level 2 Electrician?
There are certain jobs that only a Level 2 electrician Sydney can perform. If you are trying to save money by calling an A grade electrician (standard residential electrician), they still have to call a level 2 electrician.
So, in the long run by calling us to begin with you will save money and won't have to deal with the stress of having 2 separate electricians.
We can take care of all electrical work ourselves so we can get the job done faster.
We are a level 2 electrician servicing all areas of Sydney.
Level 2 Electrician Sydney Services
Underground services involve the installation and connection of consumer mains to the point of supply.
We can disconnect and reconnect the services as well. If any service fuses, service active and neutral links need to be replaced we can provide that service if required.
Having underground power lines installed gets your lines out of sight and out of mind. It is also the safest option.
Having the lines buried is a safe way to install exterior receptacles, landscape lighting and a great solution to get rid of low hanging wires.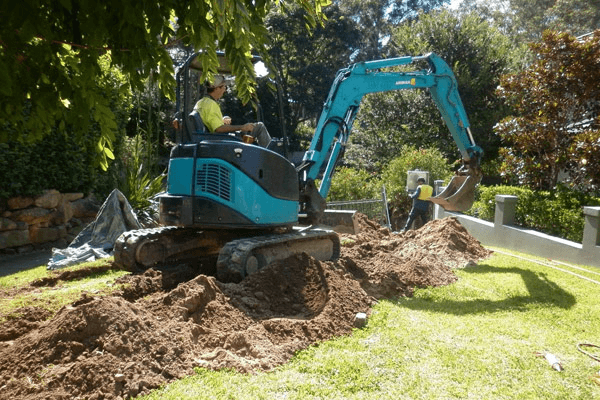 Overhead services involve the installation and connection or relocation of overhead service lines to the supply system.
We can also upgrade overhead service lines, and install and connect underground lines to the overhead point of supply.
Our overhead power line installation services include:
New or relocated power lines
Services up to 400 amps
Temporary power lines
Endeavour Energy UV damage defects
Disconnect and reconnecting
Aerial consumer mains from street pole to private pole to house
Service mains from pole to private pole then underground
Service mains from power pole to house – point of attachment riser bracket or fascia hook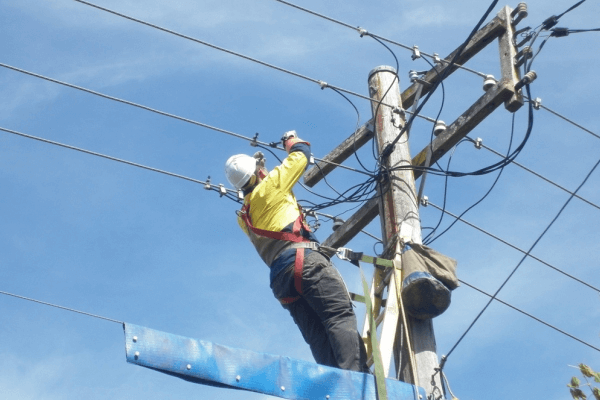 You must have a electrical meter before you can use your electricity. The meter allows your electrical service provider to record your consumption.
We are able to perform meter upgrades, removal and installation.
It is sometimes necessary to upgrade your 1 phase meter to a 3 phase meter to accommodate your electricity consumption needs.
It is possible to save money by upgrading your meter.
We are able to install several types of meters from
 

:
off-peak meters
granny flat meters
solar panel meters
smart digital meters
relay switches
separation of supply metering
We are a level 2 electrician servicing all areas of Sydney.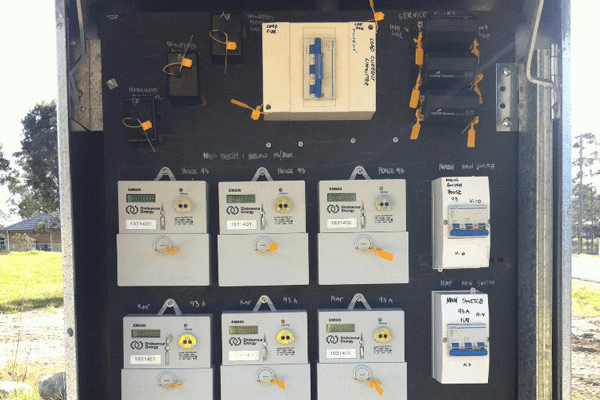 Disconnecting and Reconnecting to the street power
Only a level 2 electrician Sydney can disconnect and reconnect consumer mains that are attached to service lines. If you have services fuses that need replaced we are able to do that and move the point of attachment.
Old and defective switchboards can be irritating as well as extremely dangerous and cause house fires.
We are able to replace, remove, relocate and upgrade switchboards.
If asbestos is present in you switchboard the panel will be replaced. Asbestos removal has to be performed by someone who has the proper knowledge to do so.
It can be very harmful if done incorrectly and can cause harm to you and your family. Your switchboard needs to be kept in proper working order and up to code, in order to keep your family and home safe.
Dave Fenech Electrical Services Pty Ltd has vast knowledge in switchboard upgrades and can get your electrical service up to date and safe.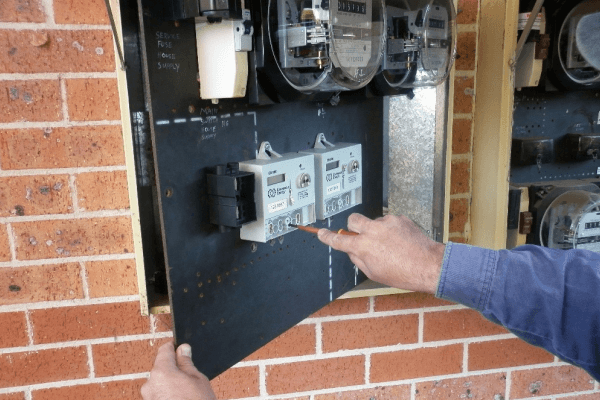 If you have an electrical emergency, we are available to help. We are licensed to repair damaged or unsafe cables, switchboards, metering equipment and defect rectifications along with many other electrical issues.
We are a level 2 electrician servicing all areas of Sydney.
We offer solutions for defect rectifications that can save you time and money. Defect rectifications can add a substantial amount of overhead to your project. We can come in and figure out the best ways to take care of your issues.
Being a level 2 electrician Sydney we can install new poles, temporary poles and replace existing ones.
It is important that you perform regular checks of your poles to make sure that there aren't any defects.
Issues to look for include cracks, leaning, rotting wood, termite damage and low hanging or damaged wires.
There are two major types of poles that you can choose from, treated hardwood poles and galvanised steel poles.
Wood poles have a longer lifespan than steel poles, but they are susceptible to termites and high moisture content. Steel poles are more aesthetically pleasing and can be painted. They can rust and need regular inspections.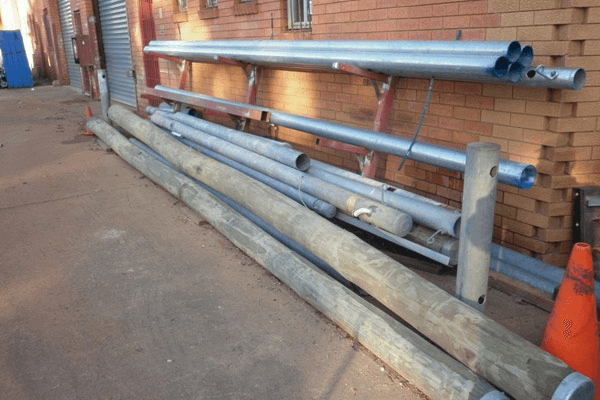 Temporary Builders Supply
If you are building or renovating you may need to disconnect or remove the switchboard.
In these cases we are able to mount a switchboard, with metering and all the safety and rule requirements onto a permanent or temporary power pole.
Contact Us
There are many instances where a level 2 electrician is required. We are certified and we can take care of all of your electrical issues.
Contact us or call today on (02) 9833 9566 for your free quote.
Here at Dave Fenech Electrical Services Pty Ltd, we are your experienced level 2 electrician Sydney.
We are a level 2 electrician servicing all areas of Sydney.