Switchboard upgrades are normally required due to safety issues. Is your current switchboard outdated or do you still have an old fuse board that is giving you issues?
Licensed to provide and install 1 phase and 3 phase meters.
We also offer off-peak, solar, granny flat, split electricity, and smart digital metering.
Underground power lines are the safest option for electrical service. Having them buried will also get them out of sight and out of mind.
Overhead power supplies most of the electricity to homes and businesses in Sydney. If you are in need of overhead electrical service only qualified Level 2 Electricians are able to perform the work.
Private power pole installation, maintenance and repair. We offer both galvanised steel poles and treated hardwood poles as well as temporary power pole installation.

About Dave Fenech Electrical & Why We are
The Best Level 2 Electrician For Your Job
Safety & quality is of the upmost importance when it comes to electrical work in your home.
We pride ourselves with providing safe, clean and high quality electrical work.
Here are a few reasons why you should choose Dave Fenech Electrical Service Pty Ltd, the leading Level 2 Electricians in Sydney since 1999.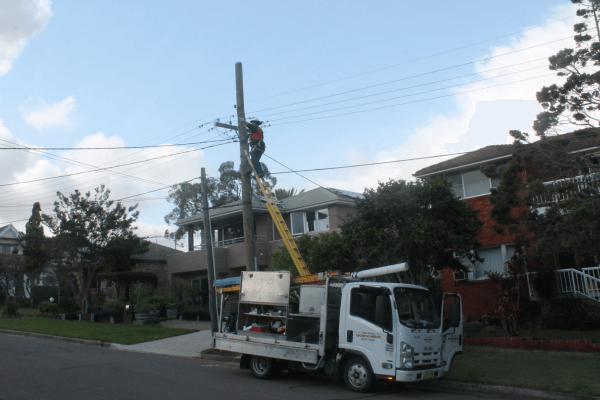 Trustworthy and Reliable Electricians
We will arrive on time and complete the job with high quality and in a timely manner.
Clean and Tidy Workmanship
We provide high quality electrical work. We pride ourselves on leaving the job site cleaner than when we arrived.
High Quality Electrical Work
Dave Fenech Electrical Service Pty Ltd has been operating since 1999.
With our experience, you can be sure that you can put your trust and confidence in our exceptional electrical work.
We stay up to date with the new laws and rule changes, so you know we will deliver the safest job possible.
Electrical Problem Solving
Not all jobs are straight forward or go as smoothly as expected.
With our many years of experience we have seen nearly all electrical problems.
We specialise in finding the safest way to successfully complete every job.

Client Testimonials – Read What Others Have To Say About Dave Fenech Electrical Services
Very helpful office staff they managed to sort out a big problem in under an hour with our 3 phase problem.
Pheona O'connor
19/07/2022
i had been without power for 5 days, i called them and within 3 hours they had someone here to help. They were friendly, professional and very understanding. The work was carried out quickly and professionally Thank you very much.
Panel upgrade carried out on time and at 25% of the cost the solar company wanted to charge me. well done.
Larry Corcoran
06/03/2021
Dave Fenech Electrical Services upgraded the power on my home from single Phase power to 3 Phase power. The communication to quote and organise this work was great and when it came time for the works to be completed the work crew of 3 were on time and got into the job without any fuss. After the works were completed the garden and surrounding yard area was tidied up to the point that you would barely know they had dug a huge hole in the yard. Very happy with the works completed and wouldn't hesitate to recommend to anyone requiring electrical work to be completed.
Craig & Kylie Byrne
11/02/2020
You were referred to us by a customer of yours. We cannot praise or thank you enough. We left a message after hours, received a phone call at 6.30 am the next morning, your team was at my property as promised at 7.30 am that same day, our power (which was out for 2 days due to a super storm and a huge backlog of work meant that we were going to be out for days longer) was reconnected before 8.30 am. The location of the point of attachment was also apparently a problem for the electricity provider (who put it there in the first place!) but it was no issue at all for your amazing team. They were efficient, accurate, polite and helpful. Great value for money. Thanks again. You've got a new customer for life!

Sydney Accredited Service Providers for Level 2 Electrical Work
When you need electrical help, make sure you turn to a contractor who has the qualifications to tackle any kind of work.
Dave Fenech Electrical is not just a team of licensed electricians, we are also a certified Level 2 Service Provider, trusted to carry out all electrical work considered to be Level 2 across Sydney.
This includes any jobs involving the infrastructure which runs between your property and the public power lines: overhead cabling, electrical meters, power poles, underground lines and more.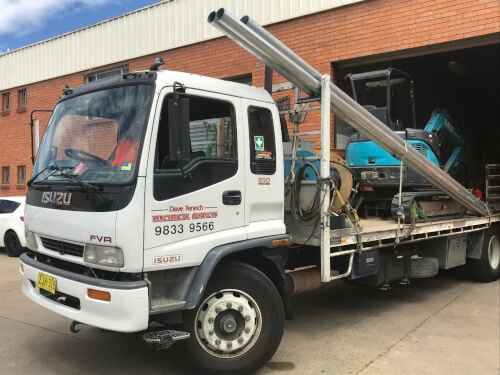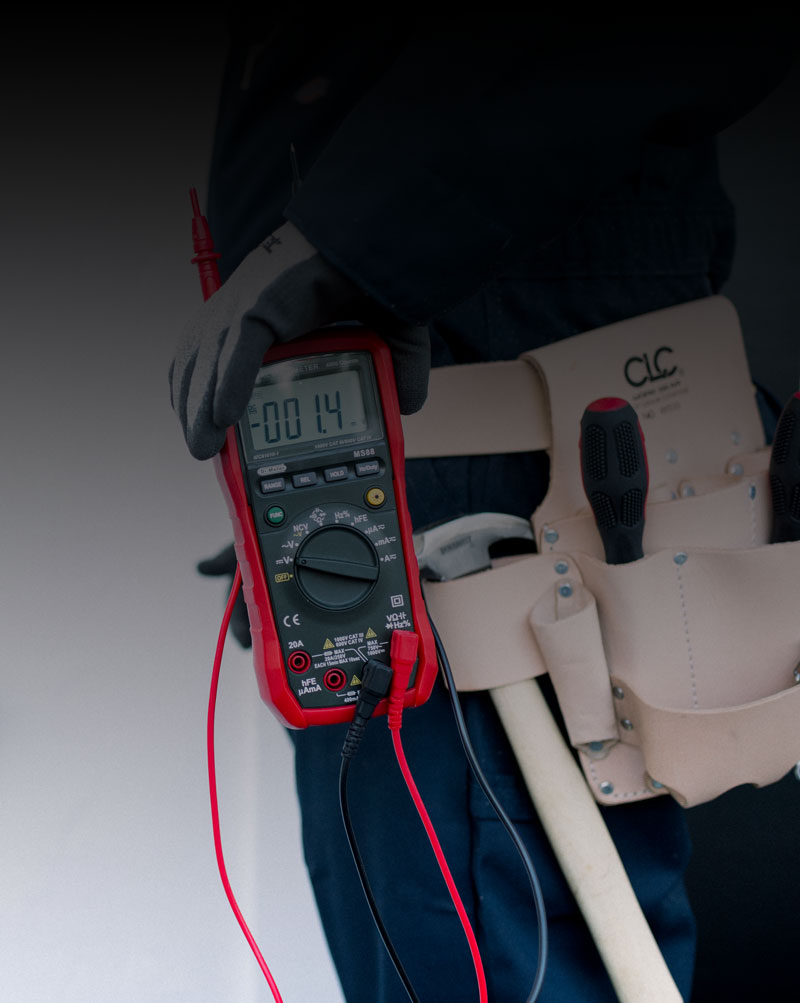 Hiring a Level 2 Electrical Contractor
Only a Level 2 electrical contractor is able to
legally install and repair electrical equipment connecting the property with the Network Provider.
Inspect the state of your property's electrical equipment and connection to the street; connect, disconnect and or move the point of connection.
Inspect, repair, or upgrade your meter, including net and gross solar meters and new "smart" meters.
To protect your home and family, safety is our highest priority.
We guarantee a high quality standard of work, you can trust in the trained professionals at Dave Fenech Electrical Services.
Call us today on 9833 9566 and enjoy a fast and effective response to any level 2 electrical work throughout Sydney. 
Professional & Friendly Level 2 Electrical Service In Sydney You Can Rely On
Dave Fenech Electrical Services have fully accredited and licensed Service Providers carrying out Level 2 works on "Ausgrid" and "Endeavour Energy" networks throughout all Sydney suburbs including Penrith, Blacktown and Parramatta.
We take care to ensure that every member of our work teams is equally qualified and prepared so that you receive the same excellent quality service no matter which of our Level 2 electricians is helping you out.
We know that an electrical issue can strike without warning and at any time of the day. As these issues are often urgent – dangerous at worst, and still quite costly and inconvenient at best – we have designed our business around being able to respond quickly and decisively to any situation which is called in.
We keep our office fully staffed at all times during business hours, with a team dedicated to answering calls as they come in and teams of our licensed Level 2 electrical contractors ready to head out to jobs as soon as they are assigned to them.
We pride ourselves on being a truly professional unit and we hope that our clients can feel the difference when they are working with Dave Fenech Electrical.
Licensed Level 2 Electricians For All Of Sydney
Call our office today on (02) 9833 9566 for a free quote on work with wood and steel power poles, electric cabling or solar or granny flat metering.