Upgrading from single phase to three phase power at home is necessary in some situations. The electrical supply in older homes isn't always designed to run 3 phase equipment.
At Dave Fenech Electrical Services Pty Ltd, we can upgrade your home from 1 phase to 3 phase quickly and safely.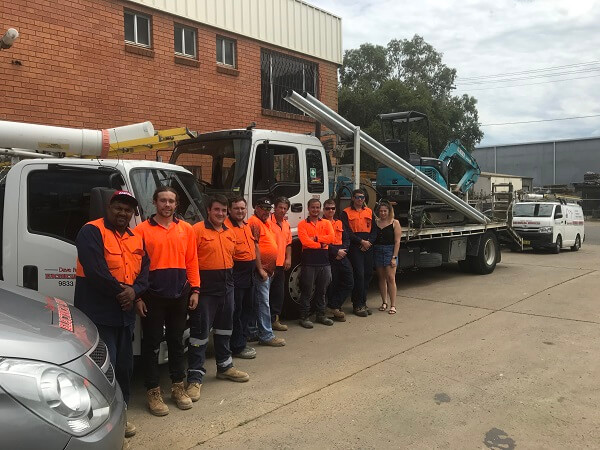 What is 3 Phase Power?
3 phase power is made up of a three wire AC power circuit. It is able to provide 3 times more power than single phase. 
3 Phase power is the most common process to transfer power. It is the most reliable form of electricity. It is used by electrical grids all over the world.
Why You May Need and Upgrade
Three phase power is often used in manufacturing and commercial enterprises. But homeowners sometimes find it necessary to run appliances in their homes. An upgrade is often necessary when installing an air conditioner or replacing an oven.
Below are the main reasons that homeowners are installing 3 phase power at home.
Existing service is dangerous and defective

Installation of a new air conditioner

Replacing an old oven or stove

The use of 3 phase machinery
Benefits of Upgrading from Single Phase to Three Phase
3 phase power is a smoother form of electricity than single phase. It offers a more consistent flow of power that allows machinery to run more efficiently. This enables the machinery to last longer than machines using single phase power. Some machinery requires 3 phase power and will not operate on single phase.
Below are some of the many benefits of installing 3 Phase power at home.
  It is cheaper to run than single phase

  Energy loss is reduced

  3 phase produces more power but has the same amount of current

  Produces constant power that never falls to zero while pulsating

  3 phase machines will last longer

  It is easy to upgrade single phase to 3 phase
Why Choose Dave Fenech Electrical?
At Dave Fenech Electrical Services Pty Ltd, our electricians have the knowledge to take care of any electrical issue you have. We have been operating our business for over 20 years, we are Level 2 electrical specialists.
If your existing service is defective or you are interested in connecting 3 phase power to your house, you need a level 2 electrician, you need to Call Dave Fenech Electrcial Services.
We have over 20 years of experience and pride ourselves in our high standards and fast service. We are certified by the government to take care of all of your electrical needs. Being Level 2 certified we can provide you with:
Upgrading from Single Phase to 3 Phase

Defect Rectifications

Disconnections and Reconnections

Emergency Repairs

Metering
Overhead service

Pole Replacement and Installation

Switchboard Upgrades and New Installations

Underground Service
Get a Quote Today
If you are searching for a Level 2 electrician to upgrade your home to 3 phase power, we can take care of the job quickly and safely. Our highly skilled and professional electricians are experts in what they do. You will not have to call an A grade election for any work. We are the only electrical company that you will need. Call us today for your free quote on upgrading from single phase to three phase service.