Point of Attachment Bracket Installation & Repair Sydney
A point of attachment bracket is an essential item when it comes to running power to your residence or commercial property. To avoid any potentially hazardous electrical installations, you'll want to find a licensed Level 2 service provider you can trust. 
At Dave Fenech, our trusted Level 2 technicians can assist you with: 
New Point of Attachment Installations

Replacements

Defect Fixes
With over 20 years of experience and expertise regarding electrical work around Sydney, you can be guaranteed fast, reliable and efficient service.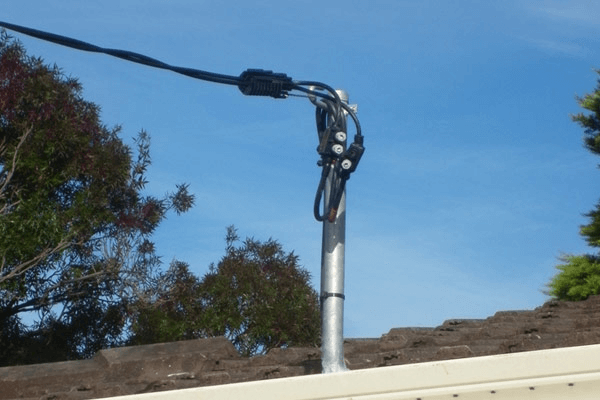 What is a Point of Attachment Bracket
A Point of attachment bracket or electrical service bracket is used to attach overhead power cables from the main network to the main power source of your property. The electrical riser or bracket holds the weight of the service cable line and allows cabling to run safely into your home. 
The cabling which runs from the main network is then attached to an electrical service riser or electrical fascia brackets which are secured to one of the following: 
The Roof Apex

A Private Power Pole

Directly to a Fascia Board
Point of attachment brackets come in many different shapes and sizes and will depend on your preference and needs. We recommend consulting your level 2 technician to determine which is the best option for you.
The types of point of attachment brackets include: 
Rafter Brackets

Electrical Fascia Brackets

J Hooks

I Bolts

Electrical Riser Brackets
What is the Purpose of an Electrical Service Riser
In areas where underground cabling is unavailable, you will need a different way to connect your home to the main network. You can safely secure all necessary cabling to your home or a private power pole by means of an electrical service bracket or electrical riser. 
The issue arises that deterioration is common, and due to elemental issues, there is a risk of damaged wiring and risk of short circuits. Especially if cabling is loosened due to strong winds or weather, parts of the wiring can become extremely dangerous.
When You Should Seek Out a Level 2 Electrician
You should contact a licensed level 2 technician for point of attachment bracket services in the case of: 
Faulty Cabling
Elemental exposure or improper installation can cause major electrical issues. Our technicians can help identify the problem and repair the issue.
Electrical Upgrades
If you're planning to undertake any electrical upgrades, you are required to contract a level 2 technician to disconnect you from the main network. These upgrades include anything from switching to a 3-phase connection or upgrading your switch box.
Demolishing A Property
Having live wires during demolition can be highly dangerous. You will need a level 2 technician to disconnect and secure all electrical lines before you start the demolition process.
Point of Attachment Relocation
Sometimes, the original point of attachment bracket placement is no longer ideal, or you wish to move it onto a private power pole. Our technicians can help you relocate your point of attachment safely and securely.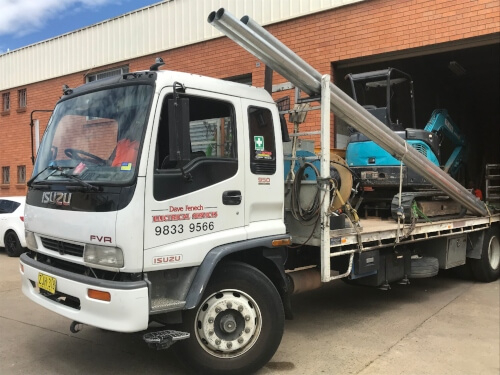 Call Dave Fenech For All Your Point of Attachment Bracket Service Needs
Whichever type of electrical riser you may have installed, or if you're looking to install a new electrical service riser, the team at Dave Fenech is here to help. 
All of our Level 2 technicians are licensed, insured and can offer your reliable, trustworthy service for all your point of attachment needs. Contact us today to find out how we can help you.