CT metering installation by Dave Fenech Level 2 Electrician Sydney
Electricity metering is becoming more and more important. Whether in industry, commercial or residential spaces, CT metering can be an incredibly valuable asset when installed and managed properly. 
At Dave Fenech, our trained Level 2 technicians are fully licensed and insured to handle all your current transformer metering needs. Our professional services include testing, servicing, repairs and CT metering installation throughout Sydney. 
When you contract Dave Fenech Electrical services, you can be guaranteed fast, reliable and safe electrical services.
What is CT Metering?
Especially in larger buildings or industry, regulation of energy consumption is an essential aspect of everyday practice. Through energy metering, you can track the amount of energy that is consumed by your home or facility as a whole, as well as individual circuits. 
Many traditional meters such as accumulation, interval and digital meters are not always suitable for larger circuits and can become quite cumbersome. This is where a Current Transformer Meter or CT Meter comes into play. 
A CT metering panel is needed for any connection over 100 Amps. As opposed to traditional meters, an electrical CT meter measures only a fraction of the current and makes use of a multiplier to formulate a reading accurately. 
This is why it's such a popular choice for energy professionals.
Why Do I Need A CT Meter?
You will commonly find a current transformer meter in larger residences, commercial and industrial buildings, hospitals, schools and apartment complexes. 
Having the ability to monitor your building's electrical usage has both safety and monetary benefits. You will be able to:
Ensure accurate billing. 

Avoid mixed up connections. 

Protect your work or home environment. 
Plus, a CT metering panel can actually increase your current transformer lifespan by as much as 30 years.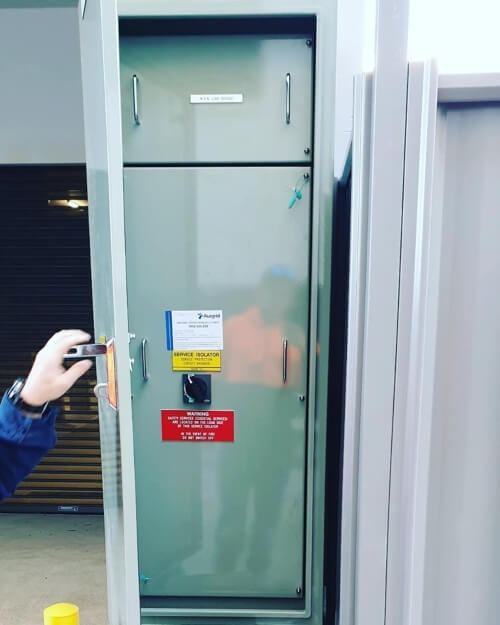 What Are the Different Types of CT Meters?
A CT metering panel is classified by the meter forms, and choosing the right is vital to measure the output of your specific current transformer accurately. For single-phase transformers, you'll be looking at 3s, 4s, 5s and 9s meter forms.
For a 3 phase CT meter, you will need to get a recommendation from your installation specialist.
What is a 3 Phase CT Meter?
Most models are multi-functional, smart meters. A 3 Phase CT Meter is an ideal option for a commercial or industrial customer. If you are unsure as to what kind of CT meter is most suitable for your situation, chat to the team at Dave Fenech today. 
With over 20 year's experience, we'll be able to advise you on the safest and most suitable option for your establishment.
How Do You Install a CT Meter?
When it comes to a CT metering installation, you need to ensure that it's done in the correct way and that all wiring is correct. While you might find tutorials online, it's always best to trust your CT metering installation to a professional. 
When you contract a Dave Fenech Electician, you can ensure your electrical CT meter is installed correctly, in line with the regulation and industry standards. 
Our technicians can provide assistance for industrial, residential, commercial and renewable energy clients.
CT Metering Services: 
CT Metering Installation 

3 Phase CT Meter Upgrades

Operational Checks

Verification & Calibration

Fault Testing

Wiring Inspections

Voltage Transformer Ratio Checks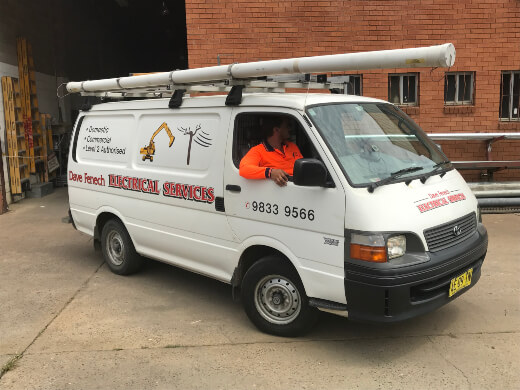 Choose Dave Fenech for Your CT Metering Services in Sydney
Dave Fenech offers premium domestic and level 2 electrical service throughout Sydney. Whether you need assistance with your standard electrical metering or are looking for a CT metering panel, our technicians will provide fast, friendly and professional service. 
We pride ourselves on providing safe, clean and high-quality electrical work that you can rely on.
Our other metering services include:
1 Phase and 3 Phase Meter Installations

Off-Peak Meters

Granny Flat Meter Installations

Split Energy Metering

Smart Digital Meters
Call us today for all your electrical and CT metering installation needs in Sydney, Penrith and Blacktown NSW. Fill out our contact form or receive a free quote by calling 9833 9566.