At Dave Fenech Electrical Services we are certified and licenced ASP Level 2 Electricians in the Hawkesbury area. 
We can perform and safely complete all types of level 2 electrical installations, repairs and maintenance jobs. 
Dave Fenech Electrical Service has been serving the Hawkesbury area for the last 20 years as the most reliable Level 2 electricians. We can complete all level 2 electrical work including: 
Underground Services

Overhead Services

Metering

Switchboard Repairs and Upgrades

Disconnect and Reconnect

1 Phase and 3 Phase Upgrades

Replace and Install Power Poles

Defect Rectification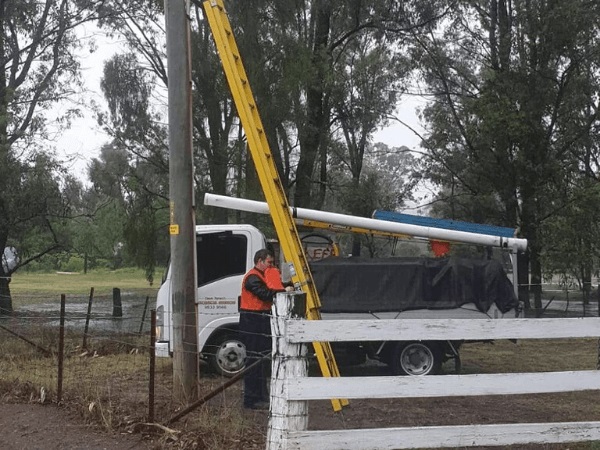 What is a level 2 electrician?
A Level 2 electrician has been certified by the government to physically connect service to the network. If you need to upgrade to 3 phase electric service or have defective service, you need a level 2 electrician in Hawkesbury.
Richmond

Windsor

North richmond
Mcgraths Hill

Vineyard

Kurrajong
Wilberforce

Kurmond

Pitt town
Why do you need one?
A grade electricians are not able to carry out all electrical work that needs to be done. They can do small jobs, but they need to call a Level 2 electrician to perform many tasks.
You may think that you are going to save money by hiring an A grade electrician. But you may actually be spending more and wasting valuable time.
Being level 2 certified gives us the ability to take care of all the work ourselves.
What Jobs can a Level 2 Electrician In Hawkesbury do?
Only a level 2 electrician can install underground services. The installation involves the connection of the consumer main to the point of supply. Undergrounds are becoming more popular since they are safer than overhead lines. By burying the lines, they are less likely to be damaged by accidents and the weather.
Overhead service involves the connection of the consumer main to the point of supply. They are not as safe as undergrounds, but they are the most common.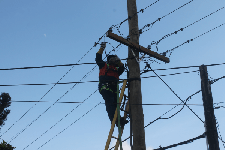 A meter must be installed on your home or business before you can use your electric. The meter allows the electrical service provider to keep track of electricity usage. We can perform upgrades as well as the installation of new meters.
Disconnecting and reconnecting to the street power.
There are instances where you may need to disconnect or reconnect your power to the consumer mains. Only a level 2 electrician in Hawkesbury can perform this service.
Older homes often have damaged or defective switchboards. These boards can be dangerous and need to be upgraded or replaced. Continuing to use an outdated switchboard can lead to electrical shock and fires.
Asbestos is another issue with old switchboards. If your panel has asbestos, it needs to be replaced. Asbestos is a known carcinogen that can be harmful to your family.
Defect Rectifications
Defect rectifications can be stressful and costly. We will offer you solutions that can save you time and money. We can repair damaged or unsafe cables, switchboards, metering equipment and defect rectifications along with many other electrical issues. 
We can install temporary poles, new poles and replace existing ones. If you have a private power pole, it is your responsibility to take care of. Inspect it regularly and look for defects. 
Keep an eye out for cracks, leaning, rotting wood, termite damage, rust, and low hanging or damaged wires. If an inspector finds your pole unsafe they can turn your power off immediately.
Call Dave Fenech First
Call a company that you know that you can trust with all your electrical work. We have over 20 years of experience in the level 2 electrical field. 
Contact us today on (02) 9833 9566 for your free quote. Here at Dave Fenech Electrical Services Pty Ltd, we are your local level 2 electrician in Hawkesbury.