Level 2 Electrician Northern Beaches NSW
Finding a Level 2 Electrician in Norther beaches when you need one can be difficult. Don't look any further than Dave Fenech Electrical Services Pty Ltd. We are here when you need us.
We are a level 2 electrician that can handle all your electrical needs in the following suburbs:
Avalon

Balgowlah

Brookvale

Clontarf
Curl curl

Dee why

Frenchs forest

Freshwater

Manly
Mona vale

Newport

Palm beach

Narrabeen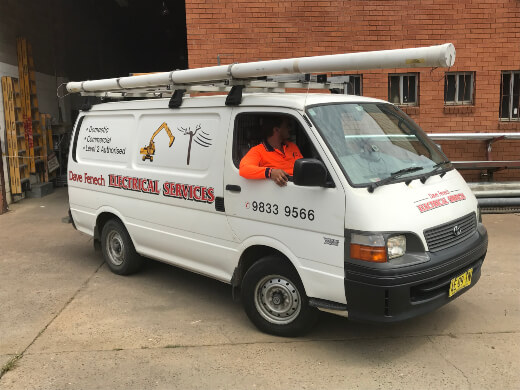 Benefits of Hiring David Fenech Electrical Service Pty Ltd
David Fenech Electrical Service Pty Ltd was started in 1999. Dave has been in the electrical trade since 1986. With over 30 years of experience, we can take on any type of electrical job that you have.
You can count on us to get your job done right the first time.
Benefits of hiring David Fenech Electrical Service Pty Ltd
Level 2 Electrician in Northern Beaches

Friendly Staff

Clean and Tidy Workmanship

Trustworthy and Reliable

Safety is Our Priority

Fast Service

Problem Solvers

High Standards

Fast and Effective Response

Licensed Electricians

Years of Experience
When Do You Need to Hire a Level 2 Electrician?
The work that a level 2 electrician can perform is more dangerous than regular electrical work.
Any major electrical work must be performed by a level 2 electrician. Being certified by the government gives us the ability to physically hook your service to the network.
A grade electricians are not licensed to do this work. So, if you hire an A grade electrician for major electrical work, they will have to call a level 2 electrician to finish the job.
Calling us first will save you time and money.
Jobs Our Level 2 Electrician in Northern Beaches Can Perform
Underground and Overhead Cables
We are licensed to connect underground and overhead cables to the point of supply.
We can also disconnect and reconnect the services, service fuses, and if service active and neutral links need to be replaced, we will take care of them as well. 
Electricity Meter Installation
Before you can use your electric service, you need to have a meter installed. The meter records the electricity consumption for the service provider.
We are licensed to perform:
1 phase meter to a 3 phase meter upgrades

meter upgrades
There are several types of meters to choose from:
Off-peak Meters

Granny Flat Meters

Solar Panel Meters

Smart Digital Meters

Relay Switches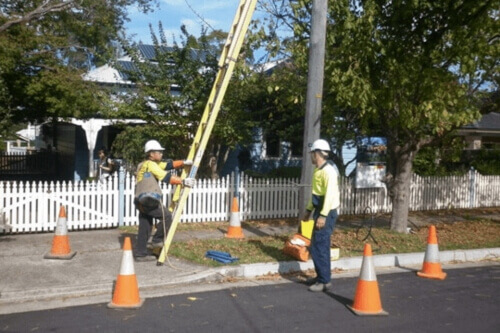 Disconnecting and reconnecting to the street power
Only a level 2 electrician can disconnect and reconnect service lines to the street power.
Outdated and defective switchboards need to be replaced. These switchboards are not only aggravating, they can be dangerous.
They often blow fuses and can cause electrical shock and house fires. We provide switchboard upgrades, replacements and removal.
If needed, we are also capable of relocating it to a more convenient location. Asbestos is another issue with older switchboards. If we encounter asbestos, the panel will have to be replaced.
Asbestos has been proven to cause cancer. It has to be properly removed by someone who has had the training to do so.
Being a level 2 electrician allows us to handle any electrical repairs that you have.
Defect rectifications can be expensive and time consuming. We understand they are stressful. We are here to help you. Here at Dave Fenech Electrical Services Pty Ltd, we will find the best way to take care of your issues without breaking the bank.
Pole Replacement and Installation
Only a level 2 electrician in Northern Beaches can install and replace power poles. If you have a private power pole on your property, it is your responsibility to take care of it. Regular checkups need to be performed.
Look for issues such as cracking, leaning, rotting wood, rusting metal, termite damage and low hanging or damaged wires.
We install two major types of poles: treated hardwood and galvanised steel. The type of pole you need will depend on your location and environmental factors.
Call for Your Free Service Quote Today
Never try to handle any electrical jobs by yourself. Electrical work is dangerous and could result in electrocution and death.
If you are a homeowner or builder in need of a level 2 electrician in Northen Beaches, call us today.