Reliable Level 2 Electrician Blacktown
A level 2 electrician is often needed to take care of your electricity needs. Being a level 2 electrician Blacktown NSW gives us the ability to take care of every job from start to finish.
It can sometimes be hard to find a trustworthy and reliable electrician when you need one.
Dave Fenech Electrical Services Pty Ltd is are a level 2 electrician who has been serving Blacktown for over 20 years and we know we can help.
We have the knowledge and requirements needed to take care of your Level 2 Electrician Blacktown needs.
There is no need to call in an A grade electrician first, we can fix your issue. We will get it done faster and cheaper.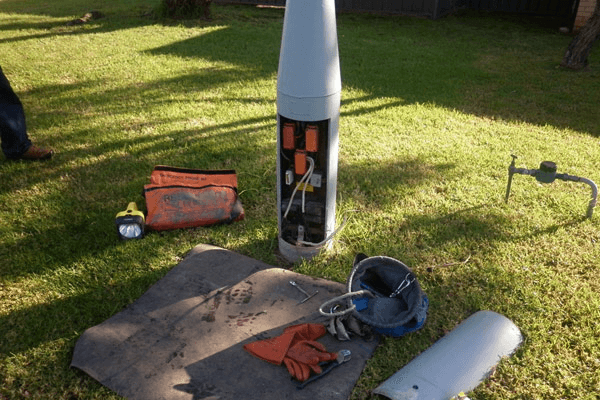 Level 2 Electrical Services We Provide Blacktown
Disconnections and Re-connections
Disconnections and re-connections to consumer mains can only be performed by a level 2 electrician Blacktown.
We are certified to attach to underground service lines and overhead service lines.
The point of attachment can also be moved, and service fuses can be replaced if required.
We can repair damaged cables, unsafe cables, meters, switchboards and defect rectifications. We are able to perform all of the work without bringing anyone else in.
Having defect rectifications can be costly and time-consuming. We will help you through the process and will get these issues taken care of as quickly and cost-effectively as possible.
Power poles need to be replaced when they are damaged, have defects or need to be moved. Being a level 2 electrician we can replace your existing pole and install new poles. We also offer temporary power pole installation.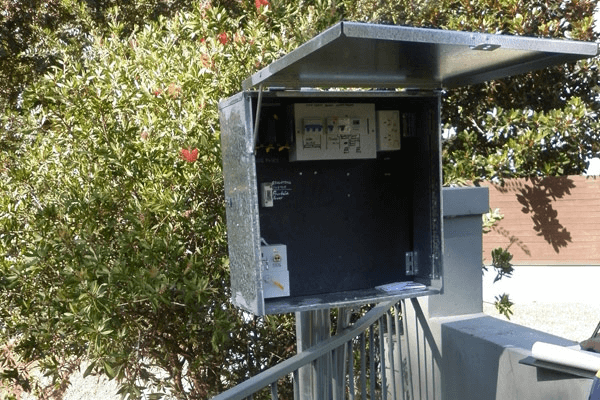 If you are having issues with an outdated switchboard or are in need of an upgrade a level 2 electrician Blacktown can take care of that for you.
Old switchboards can be unsafe and can cause electrical shock and fires.
These boards need to be brought up to code to keep your family and home safe. Switchboards also need to be upgraded because they are unable to keep up with current electricity needs.
We offer new meters and upgrades to existing meter services.
Dave Fenech Electrical Services Pty Ltd is able to install off-peak meters, solar panel meters, granny flat meters, split electricity meters, smart digital meters and relay switches.
Being a level 2 electrician Blacktown we are able to upgrade your single phase to a 3 phase. This is often needed when installing an air conditioner or running 3 phase machinery.
We can install, upgrade and repair your underground cables to the point of supply. Before the installation, we will remove the grass so that it can be re-laid after installation.
We will then dig a trench and install the double insulated elpe cables inside Heavy Duty electrical conduit. Then the trench will be back-filled halfway and a marking tape will be laid.
This tape is used for safety reasons so that no one will accidentally hit the line while digging. Lastly, the ditch will then be completely back-filled and the grass will be re-laid.
Overhead Cables
Overhead cables supply most of the electricity to homes and businesses. Being a level 2 electrician Blacktown we are able to provide you with overhead cable service.
We can install, connect, relocate and upgrade overhead service lines to the supply system.
If your overhead electrical service has any defects, they need to be rectified.
Defects can be caused by damaged and bare wires, UV damage, trees, low hanging wires, damaged boxes and broken or leaning point of attachment brackets.  
Call for a FREE Quote Today
Give us a call if you are a home owner or builder in need of an electrician in the Blacktown area. Contact us on (02) 9833 9566.
Here at Dave Fenech Electrical Services Pty Ltd, we are your reliable local level 2 electrician Blacktown.