Electrical jobs are dangerous and should only be handled by a professional electrician. If you do not have the proper knowledge to work on electricity, you can be electrocuted or cause a deadly fire.
Therefore, you should always hire an electrician. But who do you call and what is the difference between level 2 and ordinary electrician? When working with electricity, a person must be extremely cautious.
And depending on the job, the risk of harm can be even more dangerous.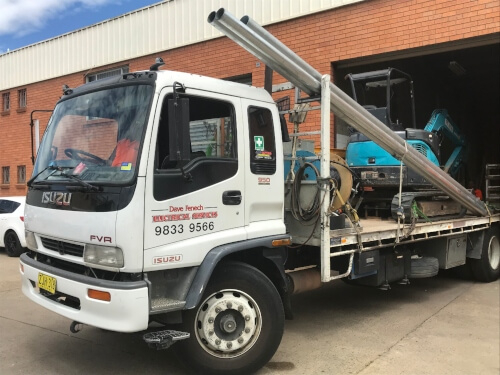 What is the Difference Between Level 2 and Ordinary Electrician?
An ordinary electrician has been certified to handle maintenance and repairs. They are able to provide electrical checks and replace a defective wiring system, broken power switches, damaged light switches, among other issues related to an existing connection.
The main difference between level 2 electricians vs ordinary electricians is only a certified Level 2 electrician can perform hookups to the network. They have extensive training and possess the requirements and knowledge needed to handle the job safely.
They can also perform any job an ordinary electrician can perform. So, when you call a Level 2 electrician, you will not need to hire an additional electrician to finish the job.
Services Provided by a Level 2 Electrician
The difference between level 2 electricians vs normal electricians is a Level 2 can perform hookups to the network.
Below are some of the services a Level 2 Electrician can provide:
Disconnections and Reconnections
Only a Level 2 Electrician can disconnect and reconnect consumer mains that are attached to underground and overhead service lines. They can also replace service fuses and move the point of attachment.
Overhead Services
Overhead service feeds are the most common types of feeds. Level 2 electricians can upgrade existing overhead service lines and install new overhead service lines.
Underground Services
Underground services are safer than overhead services, and they can experience fewer power outages. A Level 2 electrician can disconnect and reconnect underground consumer mains to the point of supply.
Private Pole Installation and Replacement
Private power poles that are damaged must be replaced. If you have a private pole, the electricians at Dave Fenech Electrical Services can replace it for you.
We always recommend that you perform regular checkups and look for damage or leaning. If the power company sees your pole is damaged, they can terminate your service. We also provide new power pole installation.
Metering Removal and Installation
A Level 2 Electrician can install new meters and upgrade existing meters. They can upgrade single phase meters to 3 phase meters. And are also able to install relay switches, granny flat metering, solar panel meters, digital meters, and off-peak meters. Meter upgrades can save you money.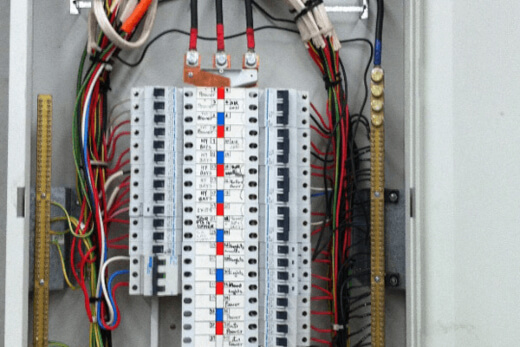 Switchboard Upgrades
Faulty switchboards can be dangerous and cause an electrical shock and even fires. A Level 2 Electrician can upgrade, relocate, remove, and replace switchboards. Asbestos is another issue with old switchboards. Exposure to asbestos can cause cancer and should be removed from your home. We have been trained to remove it safely.
Emergency Repairs
Our level 2 electricians in Sydney can handle any type of electrical repair that you have.
Temporary Power Supplies
Another difference between level 2 and ordinary electricians is that level 2 can install temporary power poles and provide a temporary power box and metering equipment. Once the temporary power supply is no longer needed, we will remove the box, metering equipment, and pole.
Dave Fenech Electrical Services PTY Ltd is your local Level 2 Electrician in Sydney. If you are trying to save money by calling an ordinary electrician, they often will still need to call a level 2 electrician.
This causes you to spend even more money and waste time. By calling us first, we can get the job done cheaper and quicker.
That Sums Up The Difference Between Level 2 and Ordinary Electrician
Here at Dave Fenech Electrical Services Pty Ltd, we are your local level 2 electrician in many areas within the Sydney region. Contact us today for all your electrical service needs.
Level 2 Electricians are certified to handle dangerous jobs. That is the main difference between level 2 and ordinary electricians.