Level 2 Electrician Inner West Sydney
Dave Fenech Electrical Services is a Level 2 Electrician in Inner West Sydney. They have the certification and licensing that is needed to perform installations, repairs and maintenance of your electrical service.
Including overhead and underground electrical service connections, electrical service upgrades, metering, private power pole installations and replacements and switchboard upgrades to name a few.
If you are in need of an electrician and you want to keep out the middle man give David Fenech Electrical Services PTY Ltd a call. We service home-owners and builders who are looking for a level 2 electrician
We are a level 2 electrician servicing all areas of Sydney.
When Do You Need a Level 2 Electrician Inner West?
It can be confusing for people to understand if they need to call in a A-Grade or Level 2 Electrician. Since we are Level 2 certified we can perform all level 2 electrical jobs.
There are certain jobs that only Level 2 electricians are licensed to perform. If you call in an A-Grade electrician to save money it may cost you more in the long run. If they come across a job that they are unable to complete they will need to call in a Level 2 Electrician Inner West anyway.
This, in turn, will end up wasting your time and well as your hard-earned money. Call us first. We will perform any of the electrical work that you need and we can get it done faster.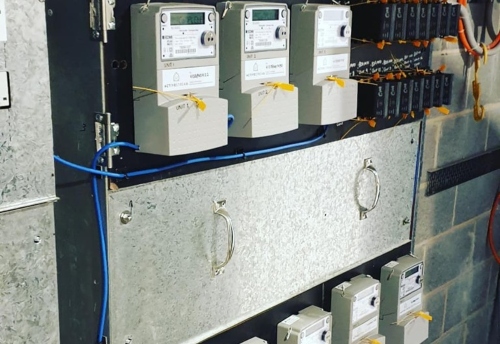 Level 2 Services We Provide Inner West Sydney
Being a fully licensed Level 2 Electrician Service Provider we are able to offer the following services.
Disconnecting and reconnecting to the street power
Our expert Level 2 electricians are able to reconnect and disconnect overhead and underground lines.
Overhead services are the most common type of service. Overhead service involves a line being ran from the point of supply to your home.
We are able to install new overhead cables, reconnect old lines, upgrade lines and relocate overhead lines to the supply system.
We can also install and connect underground lines to the overhead point of supply.
Our overhead power line installation services include:
Aerial consumer mains from street pole to private pole to house

Disconnects and reconnections

Endeavour Energy UV damage defects

New or relocate power lines

Service mains from pole to private pole then underground

Service mains from power pole to house – riser point of attachment bracket or fascia hook

Services up to 400 amps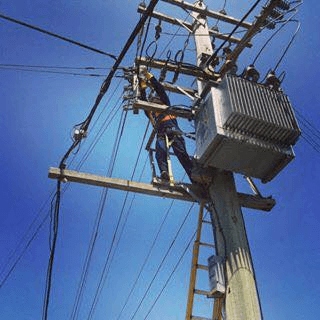 Underground services are less common than overhead services, but they are the safest option available. Burying lines allows you to get rid of low hanging wires, and the lines will be out of sight and out of mind.
This type of service involves burying the line that is connected to the consumer main and the point of supply. We can install new service, disconnect old service and reconnect previous services. 
We are a level 2 electrician servicing all areas of Sydney.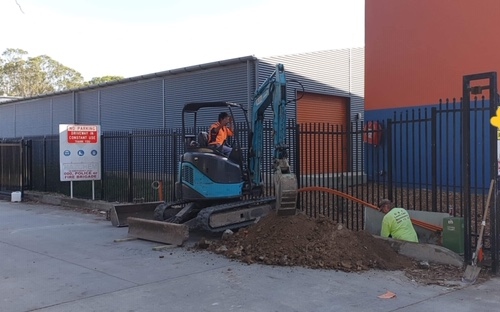 Repair UV Damaged Cables
The sun's UV rays are harmful over time and can damage power cables. If copper wires are directly exposed to outdoor elements it can lead to serious issues. They need to be repaired immediately by a Inner West Sydney Level 2 Electrician.
Before you can consume electricity you must have a meter installed. Meters are required so that your electrical service provider is able to record your consumption. 
Being a Level 2 Electrician in Inner West Sydney we are able to perform meter upgrades, removal, and installation. We supply and install all types of meters including:
Consumers that do not have a high demand for water during the day can have an off-peak meter installed. This can save you money if you are subject to a high electricity rate and using hot water during peak times. Off-peak meters allow your water to heat overnight when electricity demand is low. 
Installation of an off-peak meter only requires a small modification to your switchboard. You do not have to make any modifications to your plumbing or hot water tank.
Granny Flat and Separation of Supply Meters
Granny flats and multi-residential buildings need to have electricity meter separation. By installing a granny flat electrical meter you will no longer have to physically split up electric bills. There will not be any issues with your tenants any longer, they will be able to know exactly what their personal electricity consumption is.
1 Phase and 3 Phase Meter Installation
Our electricians are able to replace old meters and upgrade 1 phase meters to 3 phase. 3 phase meters are necessary if you are planning on running any 3 phase equipment. 3 phase is more reliable and is able to correct the power so that a balanced voltage is produced. Your equipment will have a longer life-span with balanced power.
Smart digital meters can help you lower your electricity consumption and save you money. With this type of meter, you are able to keep an eye on your electricity usage remotely. If there is an issue with your electricity it will send a notification to your provider. 
Solar power is becoming very popular. If you are planning on installing solar panels you will need to have a solar electrical meter installed. This meter will save you money and helps the environment. Solar meters read and record the amount of electricity your system generates. Any surplus electricity that you do not use can be sent back into the network.
Old switchboards can wear out over time and become irritating as well as extremely dangerous. Old boards can short out and cause a deadly house fire.
Switchboards need to be in perfect working order since they are the key to your home's power needs. When dealing with an outdated switchboard, upgrading should be a priority. By doing so you are removing the dangers associated with old and defective equipment.
David Fenech Electrical Services PTY Ltd is able to replace, remove, upgrade and relocate switchboards. If our electrician comes across a switchboard that contains asbestos the panel will have to be replaced. Asbestos is dangerous and needs to be removed by someone that has been trained in doing so. Asbestos can be very harmful to you and your family if not disposed of correctly. 
We are a level 2 electrician servicing all areas of Sydney.
Defect Rectifications
We can resolve the electrical defect notifications safely and quickly.
Install new poles, temporary poles and replacing existing power poles is our specialty. If you have a power pole on your property it is important to perform regular checks. Look for any defects that may cause you future issues. Watch for cracks, leaning, rotting wood, termite damage and low hanging or damaged wires.
We will work with you and help you decide what type of pole is best for you and your unique situation. There are two major types of poles to choose from, treated hardwood and galvanised steel. 
Depending on the area in which you live, one pole may be a better choice than the other.
Temporary Power Pole Installation
There are several instances where you may need a temporary power pole installed. Here at Dave Fenech Electrical Services Pty Ltd, we provide this much-needed service. We will install the pole and mount the switchboard directly on it. Then, it will be connected so the site has power. After you are done with the temporary service, we remove the pole, line and equipment.
Contact The Level 2 Experts Today
If you are in need of any Level 2 electrical work call us, the electrician you can trust give today. We are certified and can take care of all of your electrical service needs. We service homeowners and builders in the areas of Sydney, Penrith and Blacktown NSW.
Contact us or call today on (02) 9833 9566 to organise your free quote. Here at Dave Fenech Electrical Services Pty Ltd, we are your local Level 2 Electrician in Inner West Sydney, NSW.
We are a level 2 electrician servicing all areas of Sydney.