Dave Fenech Electrical Services Pty Ltd is your local level 2 electrician in The Hills District. With over 20 years in business serving the local community Dave Fenech knows how to complete a job quickly, safely and to the upmost quality.
The service that a level 2 electrician provides in more dangerous than what an A grade electrician can provide. Our Level 2 electricians are certified and hold the necessary qualifications from the Government and the supply networks to physically connect your service to the network.
Servicing The Hills electrical needs for over 20 years
For a FREE Quote Call (02) 9833 9566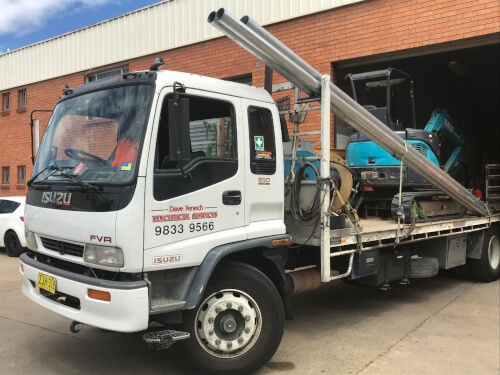 Why Dave Fenech For Your Hills District Level 2 Electrician?
Level 2 electricians are required when performing many electrical jobs. Grade A electricians cannot physically hook up your electric to the network. Any major electrical work must be performed by a level 2 electrician Hills District.
Here at David Fenech Electrical Services Pty Ltd, we hold the certifications needed to take care of any electrical job that you have. There is no need for you to call an A grade electrician. We can take care of the small stuff as well as any major projects.
Call us directly and keep out the middle man. In doing so, we will be able to get your job done faster and cheaper.
We provide level 2 electrical service in the following suburbs:
Castle hill

Baulkham hills

Bella Vista
Beaumont hills

Box hill

Carlingford

Cherrybrook
Dural

Kellyville

Rouse hill
The Jobs a Level 2 Electrician Can Perform
Defect Rectifications
Defect rectifications can be time-consuming as well as expensive. We will work with you to get these taken care of quickly while keeping your budget in mind.
Disconnecting and reconnecting to the street power
If you are disconnecting or reconnecting to the network you must have a level 2 electrician Castle Hill perform the work.
Before you are able to use electricity at your home or business you must have a meter installed. Metering is required by your electricity service provider so that they are able to record your consumption.
We are able to perform
meter upgrades
meter removal and installation
1 phase meter to a 3 phase meter upgrades
We offer off-peak meters, granny flat meters, solar panel meters, smart digital meters and relay switches.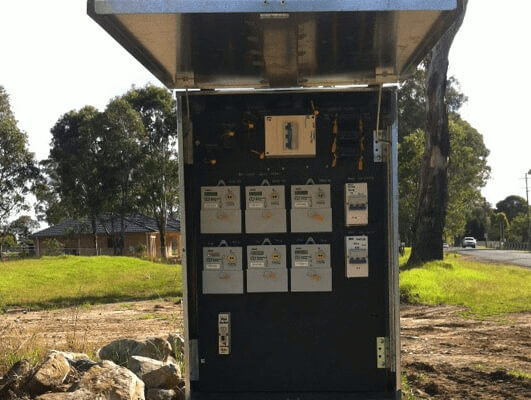 If you are in the market for a new power pole or need an existing one replaced a level 2 electrician is required. Personal power poles are your responsibility and need to be taken care of. Make sure that you perform regular checkups and look for any defects that may end up causing issues.
Keep an eye out for:
Cracking
Leaning
Rotting wood
Rusting metal
Termite damage
Low hanging or damaged wires
Switchboards that are outdated or defective can be dangerous and lead to electrical shock or fires.
If you have a switchboard that is always blowing fuses you should have it upgraded or replaced before it causes a major issue.
Switchboards are a necessary component and need to be working properly so that your electricity needs are continually met.
Dave Fenech Electrical Services Pty Ltd is certified and can provide you with switchboard removal, replacement, upgrades and relocations.
Switchboards that contain asbestos need to be replaced. Asbestos is a carcinogen and is known to cause cancer. It needs to be abated by a professional who knows how to handle it properly.
All underground and overhead cables must be connected and disconnected by a level 2 electrician Baulkham Hills. We can also replace service fuses, and replace service active and neutral links if needed.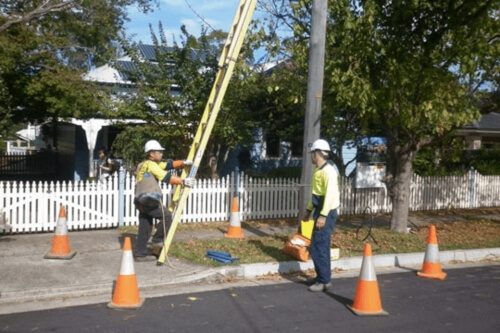 Servicing The Hills electrical needs for over 20 years
For a FREE Quote Call (02) 9833 9566
Other Electrical Services We Offer
Being a level 2 electrician we are able to handle all of your electrical jobs, including the ones that an A grade electrician can perform.
Other services we offer include, but are not limited to:
Trenching and any size cable install
Duct installation in street for subdivided blocks
Temporary power poles
Temporary power supply
1 to 3 phase supply upgrades
Circuit breaker and safety switch installs
Contact Us Today for Your Free Electrical Quote
Call us today for your free quote. Contact us on (02) 9833 9566.
It can be hard finding a certified electrician when you need one. There is no need to look any further, we can take care of all of your electrical needs whether you are a homeowner or a builder.
We provide electrical services to the areas of the Hills, Parramatta, Penrith, Mt Druitt and Blacktown based in Western Sydney NSW.
Here at Dave Fenech Electrical Services Pty Ltd, we are your local level 2 electrician.